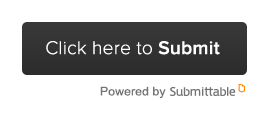 ANTHOLOGY EDITOR:
Kim Adrian
PUBLISHER:
University of Nebraska Press
DEADLINE: June 1, 2016 extended to AUGUST 1, 2016
PAYMENT: $100, plus two copies of anthology, plus $100 coupon to UNP Books
RIGHTS: Permission to publish (right to include work in book, ebook, and translations of the book). Author retains all other rights.
CALL FOR MANUSCRIPTS
Within the recent explosion of creative nonfiction, a curious new sub-genre is quietly emerging. Hybrids in the truest sense, "hermit crab" essays borrow their structures from ordinary, extra-literary sources (a recipe, a police report, a pack of cards, an obituary…) to use as a framework for a lyric meditation on the chosen subject. In the best examples, the borrowed structures are less contrived than inevitable, managing not only to give shape to the work but to illuminate and exemplify its subject. Here are a few great examples of the form:
•
"The Pain Scale," by Eula Biss
Submissions are open for an anthology of essays of this type, to be published by the University of Nebraska Press in 2018. Seeking brand new work (not previously published). Word count between 750 and 8,000. No plain-jane listicles, please (confused about what constitutes a listicle? See
this article
). However, if you have a fancy-jane listicle (meaning: if you are doing something really thoughtful with the form), please feel free send it on. Simultaneous submissions okay, but please notify of acceptance elsewhere as soon as possible.
Questions? Contact the editor at: kimadrian115 [@] gmail [.] com Please contact using this email ONLY FOR QUESTIONS. All submissions should be through Submittable link above.
If you would like to receive notice of when this anthology is published and of eventual readings, workshops, and events based on its contents, all announcements will be posted on Kim Adrian's newsletter:
http://tinyletter.com/kimadrian